What is Dropshipping?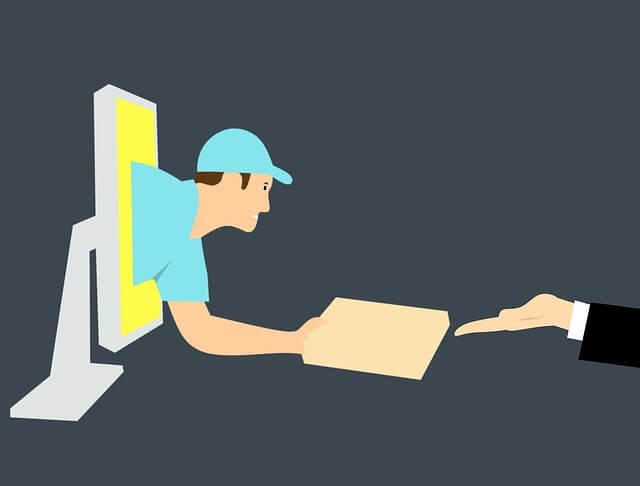 Dropshipping is the process in which stores whenever sells a product; it purchases the item from another party and has it shipped directly to the customer, in the result, merchants don't see and handle the product by their own selves. Moreover, the selling merchant doesn't stock our own inventory. It is a retail fulfillment method.
Benefits of Dropshipping:
The best advantage of the drop shipping is that if you want to launch the e-commerce store without investing thousands of dollars in inventory up front.  It is possible to start the dropshipping business with less amount of money successfully.
It is very easy to start and run the drop shipping business. Because here we don't have to deal with the physical product. More to it we have not to deal with managing or paying for a warehouse, you don't have to worry about packing the products or shipping the orders, tracking inventory for accounting reasons, handling returns and inbound shipments and even you don't have to worry about continually ordering the products and managing the stock level.
Here you don't have to deal with the purchasing or managing the products so your overhead expenses are quite low. Even many of the office start working from a house office.
As you are not having a store or not have to manage the stock so you don't worry about the location or residence that where you have to sit and starts a business, you just have an online work where you just have to deal with your suppliers and customers. You basically have not to deal with products by own selves.
Here in the drop shipping you don't have to deal or you don't have to pre-purchase the items you sell, you can offer an array of products to your potential customers. You can list the items for sale on your website with no extra cost in any case if a supplier stocks an item.
Why should we start with dropshipping?
Basically, drop shipping the low-cost investment work, you don't have to worry about the place or about your money. You can simply start up the business with your own laptop and you just have to use the internet and do all the things whatever as a dealer or customer you can do. For any supplier, you are a customer and for any customer, you are a supplier. You don't have to deal with a physical product.  Even you can start up the business with little money.
Read also: What is Shopify? 
You can choose any product to sell of your own choice. If you are not comfortable to sell any product, you can simply leave it and select the product to sell of your own choice with your own way. The supplier needs money and customer need the product and you act as a bridge between them.
You can easily locate a supplier who can drop the ship for you so there is no hard work or any tension to have a product or to carry it with yourself. You can just give the address of the customer and ask the supplier to drop the ship there.
You can easily market the product online. There are so many ways of marketing or publishing the product, so you don't have to worry about marketing. Social media is a fast track; you can do whatever you want to. If social media have a bad impact then there is a good impact of social media is too present.
Whenever your customer will pay you, you just have to ask drop shipper immediately and order the product on your customer's behalf.
You have to start up with this process because drop shippers don't own a logistic process. But the supplier takes care of logistics.
Read Also: Top Grossing Shopify Stores
How does Dropshipping work?
The ways to start the drop shipping:
You simply have to create a store. You can use Shopify to create an online store. It is a user-friendly platform. You just need to spend 4 to 5 hours there not more than it.

You have to take care of the sales that come from different places like Pinterest or Google etc.

Use your skills, market the product, attract the traffic, sell the product and have profit.

Try to find the winning products. 80% of your revenue will come from your 20% of your product.

Don't be lazy. Try to be active most of the time so many customers get attracted by you and you may have more profit.
CONCLUSION:
So, there are many advantages to being a drop shipper. You can easily work and access your business with profits. Everyone wants to save his time and further this is the digital era, there is no need to have a huge stock of physical products. Drop shipping saves time, expenses and many other things that could cause expensive and time taking. A Drop Shipper just plays his role as a middle man and make his profit by giving services and quality products to the customers, which he has chosen up from thousands of products.