David Haye Net Worth: Family, History & Success Story
When it comes to the United Kingdom and professional boxers having a huge net worth, only one name comes to mind: David Haye. David Deron Haye, commonly known as The Hayemaker, is an English retired professional boxer who was born on October 13, 1980. From 2002 until 2018, the 40-year-old former world heavyweight champion was a complete dominant force in the professional arena for 16 years. With 32 battles in his professional boxing career, the majority of which he won (28/32), it's no surprise he's made a fortune. He was the first British fighter to reach the World Amateur Boxing Championship finals in 2001. He was awarded a silver medal in the heavyweight division after losing to Odlanier Solis of Cuba.
Davide Haye Net Worth
Being a highly successful Boxer is the source of income for the English Boxer. David Haye's net worth is believed to be $25 million. Aside from Floyd Mayweather, a boxer with that much like David Haye's net worth is unheard of. He wins the race when compared to other Boxers of his day. "The Hayemaker" made a fortune in boxing by starting his own company known by the name of Hayemaker Promotions. It was created to inspire and empower young boxers to achieve their goals. Haye made a lot of money out of it. He gained his money not just through boxing but also from pay-per-view fights. This clearly demonstrates David Haye's net worth as well as his marketing abilities.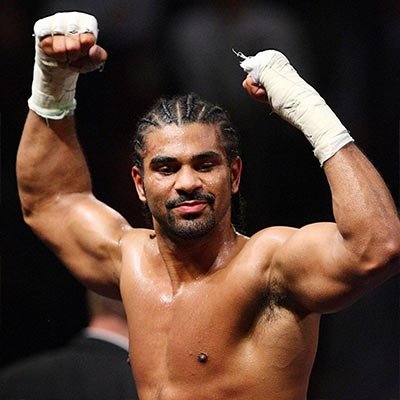 David Haye Success Story | A Star in the Making
Stars aren't produced in a single night. It will take time and patience. The legendary English boxer was born in London's Bermondsey district. He was born to a black Jamaican father and a white English mother. David spent much of his childhood in Bermondsey and went to Bacon's College in Rotherhithe. He fought in the light-heavyweight division in the 1999 World Amateur Boxing Championships in Houston, Texas, when he was only 18 years old. Courtney Fry, the ABA light heavyweight champion at the time, was knocked out by him. However, due to a contentious defeat, he was unable to compete in the Sydney Olympics. In the qualification rounds, he was defeated by Michael Simms. But, as they say, failure is a stepping stone to success, and his legacy was only beginning. He fought in the World Championship heavyweight division two years later, defeating Sebastian Kober to reach the finals. In the finals, David was defeated by Odlanier Solis and had to settle for silver. He turned professional in 2002, fighting Tony Booth, Lolenga Mock, Greg Scott Briggs, Vance Winn, Phil Day, and Roger Bowden among others. He won all of his fights via knockout, believe it or not!! That was the point at which the Boxing world began to recognize his potential.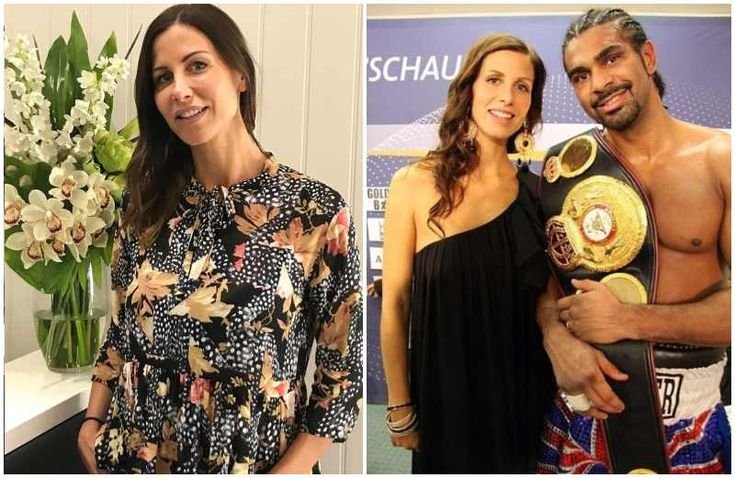 David Haye History | The Rise
David Haye's life was about to begin when, in 2002, he made his professional boxing debut against Tony Booth and won it easily, with the fight ending in the second round due to corner retirement. He won seven fights in 2003, all by a knockout! The most well-known is his fight with Lolenga Mock, in which he had to practically come out of the ring to overcome him! That was only the beginning of David Haye's illustrious career. No one could have predicted that this British boxer would one day become a Hall of Famer in 2003.
A look over at David Haye's Family
From 2008 to 2016, David Haye was married to Natasha Haye. Natasha Haye divorced in 2016. Cassius Clay was the name given to the couple's child. Muhammad Ali, another renowned boxer, inspired the child's name. Sienna, their daughter, was born later. After allegations surfaced that David had an affair with Amie Buck, this marriage was forced to end in divorce.
According to reports, the British boxing legend is likely to come out of retirement for a rematch with Joe Fournier. Joe Fournier is best known as a British business tycoon. Little is known about his Boxing career, but according to the records, he had 9 contests with a perfect winning record. And, after a five-year hiatus, he will fight former heavyweight champion David Haye in an eight-round professional match on September 11th, rather than an exhibition. It's difficult to tell if it's an ego clash or just for fun because they were good friends.
Achieved Milestones
Among the many paths to success, the first came in 2003, when David defeated Tony Dowling to win his first professional cruiserweight championship. In the same year, he successfully defended his title against seasoned boxers, such as Arthur Williams and Hastings Rasani. Later, in 2004, David Haye fought Carl Thompson for the IBO Cruiserweight title. Unfortunately, he was knocked out totally by Carl Thompson, and as a result, he lost his title. The legendary fighter was not about to give up. His willpower was significantly greater than his abilities. He went on to defeat Glen Kelly, Valeri Semiskur, and Vincenzo Rossitto in his next four professional fights.
He won the European cruiserweight title in 2005 after knocking out Alexander Gurov. In 2007, David Haye defeated Frenchman Jean-Marc Mormeck. He unified the WBA, WBC, The Ring, and Lineal cruiserweight titles after that. He unified the WBA, WBC, The Ring, and Lineal cruiserweight titles after that. He made his final cruiserweight appearance in 2008. He won the WBO cruiserweight title and kept his other titles after defeating Enzo Maccarinelli Hayemaker moved up to the heavyweight class later that year and defeated Monte Barret.
In 2009, he won his first WBA heavyweight title, which he successfully defended for the next two years. He competed for The Ring, WBO, and IBO titles, but was defeated by unanimous decisions. He went on to win the WBA and WBO Intercontinental heavyweight titles by defeating Dereck Chisora in 2012. David Haye was at the top of his game until 2015. But since every rise hath a fall, David was defeated by Tony Bellew who used to get £100 for sparing with him. That is when David decided to call it quits and now, they are good friends seen together on various sports shows as commentators. After suffering spinal and head injuries, he was forced to retire.